VITTORIO CORDELLA
CEO & Creative Director
JOSHUA SANDERS
Based In Milan, Italy, Vittorio Cordella Is The CEO And Creative Director Behind The Eccentric Italian Luxury Footwear Brand JOSHUA SANDERS.
He Splits His Time Between LA And Milan In Order To Get The Best Of Both Worlds, And It Is Precisely The Multi-Cultural Influences That Defines The Brand's Spirit.
Having Previously Owned Two Stores In Italy For Footwear
And Apparel, He Took On The Journey To Start His Own Footwear Brand In 2012 To Create Cutting Edge High-Street Couture Sneakers For The Next Generation, Combining His Unique Vision With Fine Italian Craftsmanship While Adding A Twist Of Fun And Playfulness.
JOSHUA SANDERS Has Quickly Gained Cult Global Following And Won The Hearts Of Style Icons Such As Irene Kim, Kylie Jenner, G-Dragon, Emily Ratajkowski, Liu Wen, Yoyo Cao And Many More.
Vittorio Is A Passionate Creative Soul, Always Looking At New Opportunities And New Happenings In The Global Cultural Sphere And Thrives To Innovate What's Next Ahead Of The Industry. His Vision Has Embodied JOSHUA SANDERS The Success Both Commercially And From A Brand Perspective.
Joshua Sanders has renewed a reputation for creating collection where the "street-couture" core concept is continuously innovated and presented in renovated guises, bringing to life footwear collections and accessories of the highest quality available in the contemporary luxury goods industry.
At JOSHUA*S, both avant-garde and premium quality are prized. Technologically advanced fabric development and strong shapes are of prime importance. What marks out the identity of the brand is the brave experimentation and the global research combined with the sourcing of premium quality materials and handcraftsmanship.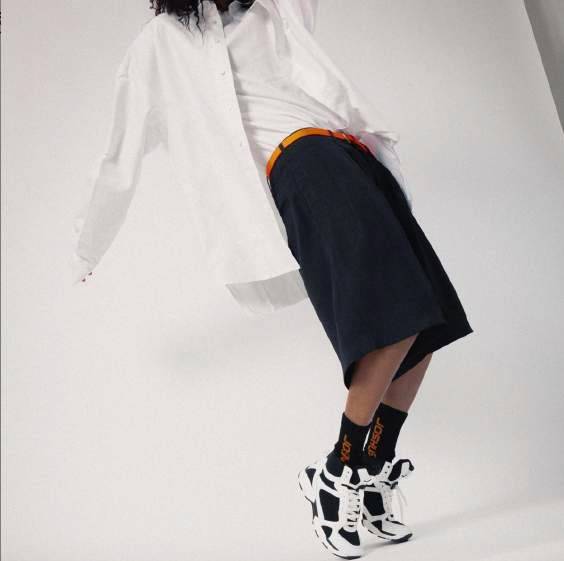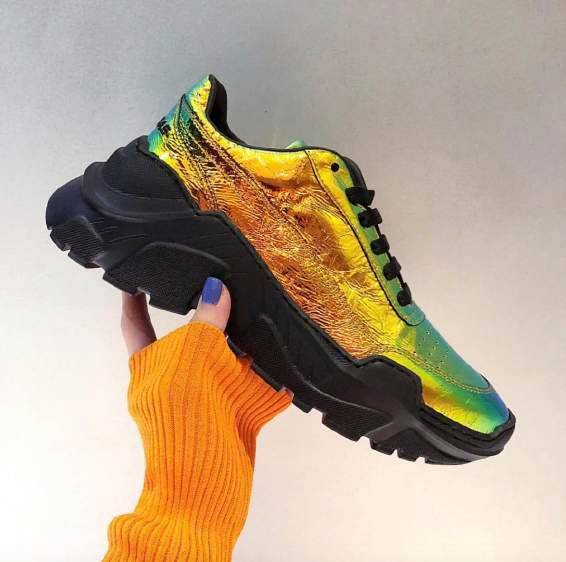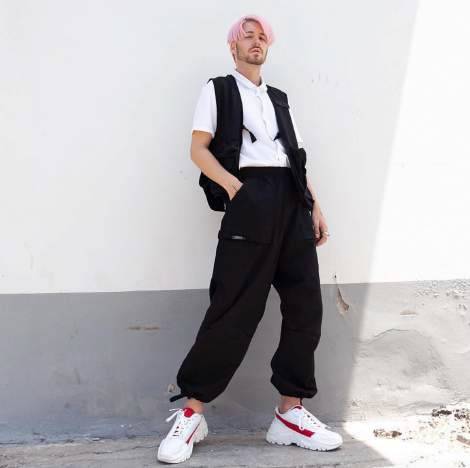 JOSHUAS' aesthetic is instantly recognizable.

Through combining urban street culture with traditional Italian

craftsmanship, we have garnered a cult following.
Our signature skater flats, lace-up and slides finished with
iridescent trims, bold graphics and chunky rubber soles make a modern style statement.
Aim to be the market trendsetters, moving fashion forward, is central to our vision. That is equal only to the mission of providing exceptional styles delivering the must-haves each season is looking for.
Headquartered in Milan, Joshua Sanders has a global reach across all markets. Loyal clients and customers continue
to be served while a new international following is increasingly built up.